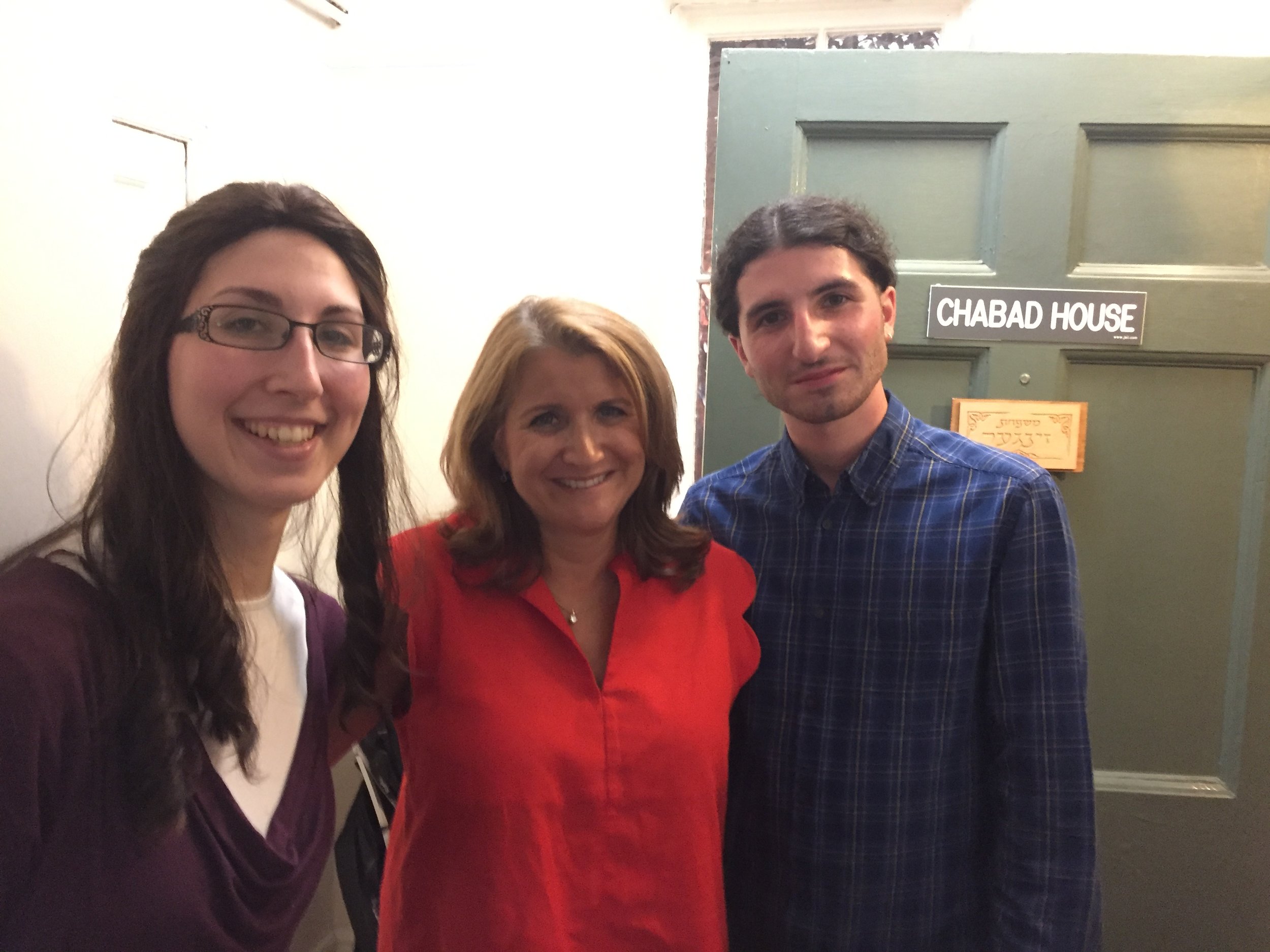 Welcome to the Chabad Student Family
Dear Parents,
As a parent (Yiddishe Mameh), there may be times that you will be worried about your child away at university.

Here, at Chabad of Bristol, your child will find a "home away from home" while away at University. Our home is open to all Jewish students, where they are welcomed to a safe family environment. At Chabad, students can find Jewish social experiences, learning opportunities, friendships, moral support and a place where they feel they belong.

Being a Bristol parent means that you are part of our family too! (Not just your children). We love meeting you, getting to know you, celebrating your family's milestones with you, and being there for you when times are tough. If you ever need us, we are here for you! Please be in touch.
Rabbi Mendy & Chaya Singer, Margalit, Shaindel & Menucha too.
You Can Be Part of It!
The meaningful Jewish experiences that Jewish students so love in Bristol is only possible with the generosity of parents like yourself.
You can provide a vibrant Jewish experience for the students! Please sponsor a Shabbat or student programme.

Thank You!
We've got chicken soup!
Are you worrying about an unwell student, away at University of Bristol? Wishing you can give them the best medicine on earth? No worries, we'll take care of it! Contact Chaya to bring homemade, hot chicken soup to your child. Chaya Singer - 07852.986.573.